Australian fintech Afterpay, whose entire business is staked on the [pint of sale financing scheme, has sailed from a market valuation of $1 billion in 2018 to $18 billion today. Meanwhile, eight-year-old San Francisco startup Affirm is rumored to be planning an IPO that could fetch $10 billion.
Now PayPal PYPL -0.2% is cramming into the space. Its new "Pay in 4" product will let you pay for any items that cost between $30 and $600 in four installments over six weeks.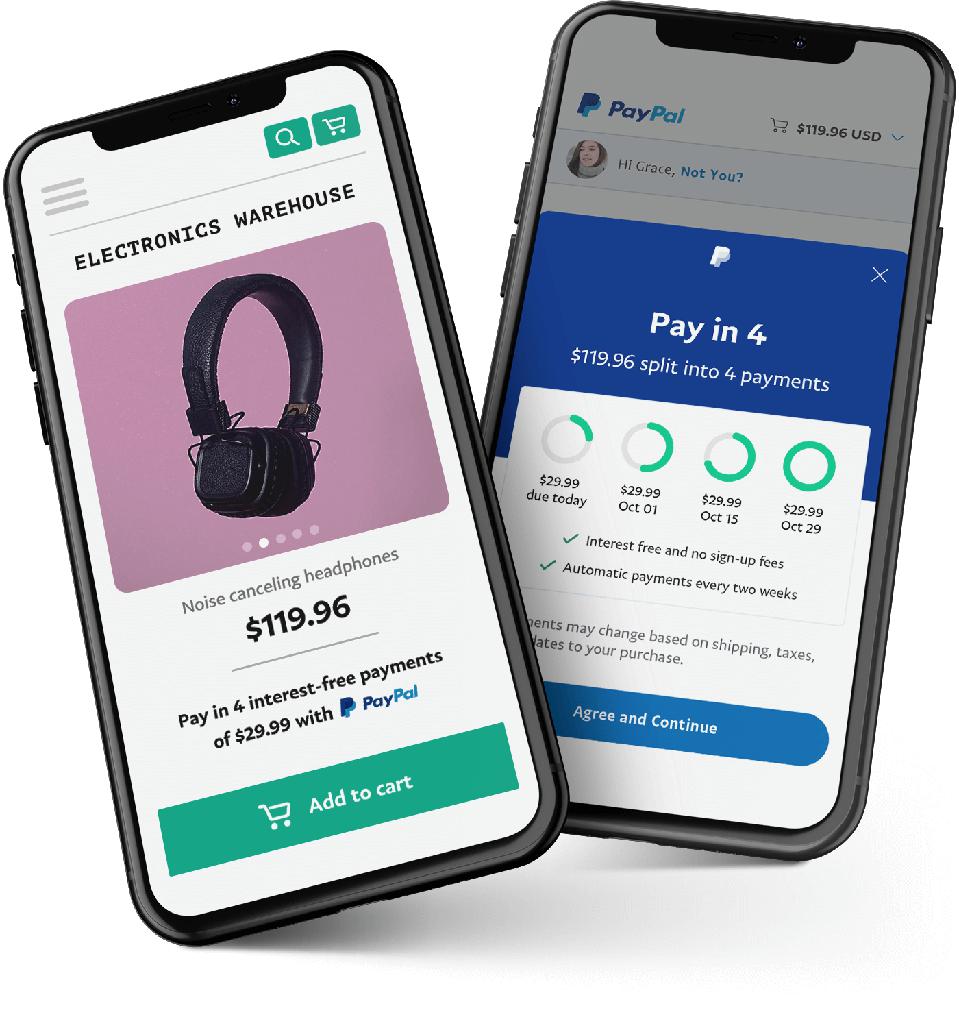 Pay in 4's fees make it different from other "buy now, pay later" products. PayPal seems to be a lower-cost hybrid of the Affirm and Afterpay. It won't charge interest to the consumer or an additional fee to the retailer, but if you're late on a payment, you'll pay a fee of up to $10.
PayPal can undercut the competition on fees because it already has a dominant, highly profitable payments network it can leverage. Eighty percent of the top 100 retailers in the U.S. let customers pay with PayPal, and nearly 70% of U.S. online buyers have PayPal accounts.
Separate from Pay in 4, PayPal has been offering point of sale financing for more than a decade. It bought Baltimore startup Bill Me Later in 2008 and rebranded it as PayPal Credit in 2014. PayPal Credit lets consumers apply for a lump-sum line of credit and has millions of borrowers today.
With Pay in 4, PayPal's renewed push into lending is an indication the company is getting more aggressive in a volatile economy where many consumers have fared better than expected so far. Unlike PayPal Credit, PayPal will house these new loans on its own balance sheet.
PayPal's Bland says, "We're incredibly comfortable in managing the credit risk of this."
Comments