The management of the program crashed the 2020 BBN sponsorship cost to $1.5m, given the impact of the coronavirus. I estimate that with the world aligning with the "New Normal", the management of BBN would increase the sponsorship to $2m- $3m. In 2019,  Bet9ja paid $3m for the headline sponsorship. I estimate that Nigerian Fintech Abeg App paid 3 million US Dollars for the headline sponsor spot based on historical data.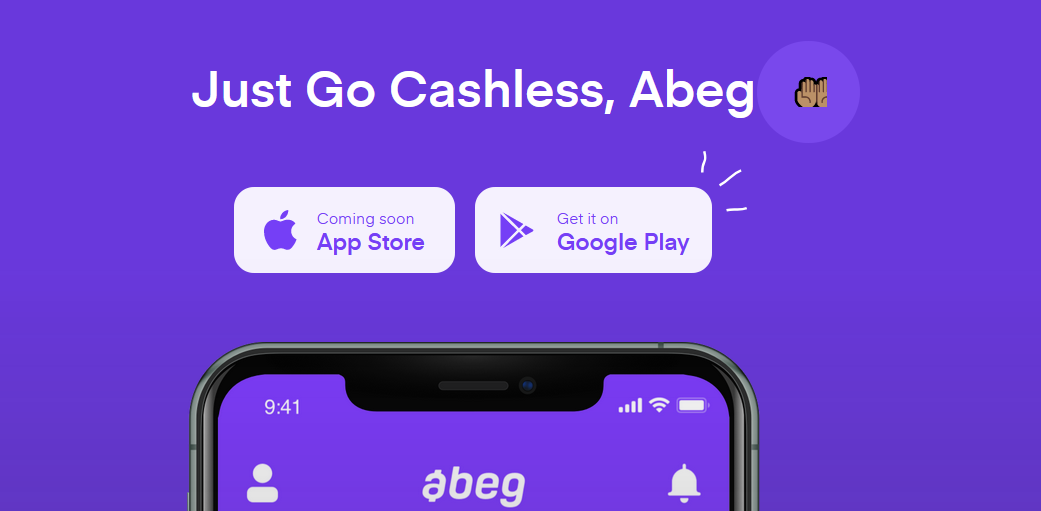 What is Abeg App?
Abeg App is a Nigerian domestic Person to Person (P2P) fintech whose vision is to be the best Person to Person(P2P) service in Africa by creating a large community of people sending and receiving money instantly. Beyond the founders, the local banking partners, licensing arrangement, ownership, fund-raising, or investors remains unknown.
Return on Investment (Sponsorship)
Past sponsors have expressed increased awareness, sales and consumer engagements as benefits of their sponsorship.
Having applied conservative measures, I estimate that Abeg App will attract 2 million viewers to its platform as customers but will only retain 20% as active users representing 400,000 active users. Given my experience in the financial services sector, I estimate that they will make $15 in revenue per active customer/per annum; therefore, Nigerian Fintech, Abeg App will make USD 6 million having sponsored BBN 2021.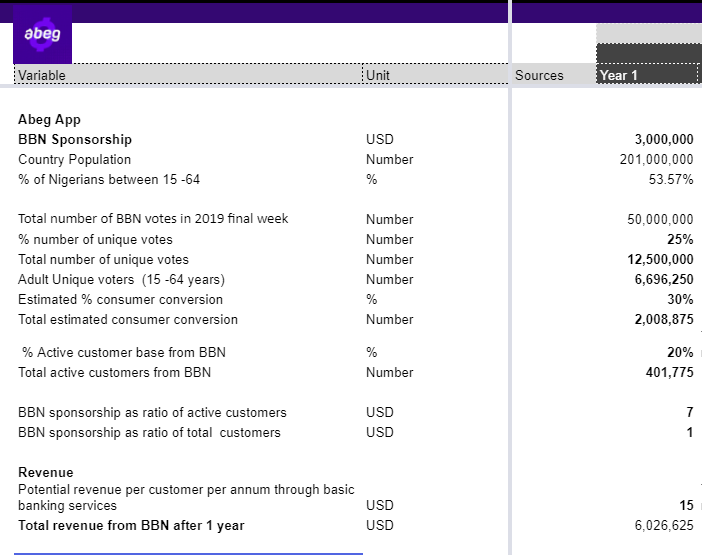 The cost of acquisition per customer is $1.5, and the cost of acquisition per active customer is $7.
Challenge Ahead
A key challenge for Abeg App would be its name "Abeg". In the Nigerian context, "Abeg" means "to beg". It is likely that user sign-up would be impacted by the social stigma attached to "Abeg", which portrays the user as a beggar.
There is very little time for Abeg to change its name before it invests USD 3 million into the brand name.
Comments