Several Nigerian Banks have released disclaimers against Azimo, a money transfer application that claims to facilitate global money transfers.
First Bank, notably, also sent a disclaimer to its customers. However, almost all the banks on the list posted as affiliates on the Azimo website have put out a disclaimer, including Fidelity Bank, UBA, GT Bank, Zenith, and First Bank.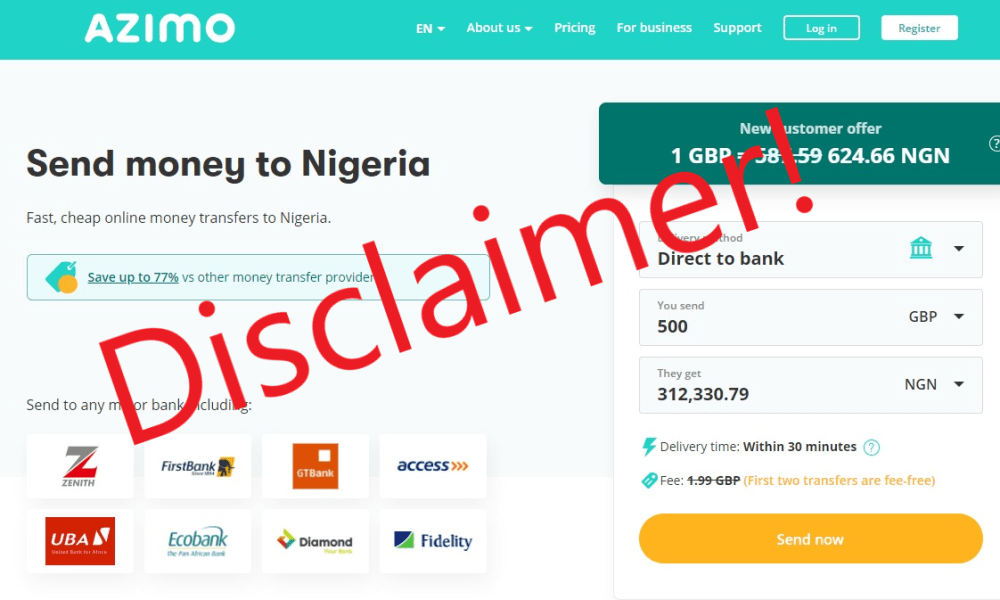 In one of the emails sent to its customers by a bank, it warned its customers that it is not one of the receiving banks on the platform and that Azimo is also not a registered Money Transfer Operator (MTO).
Another email from a bank revealed that informed Azimo to take out their name for their list of partner banks.
In another email, one of the leading banks complained that including their name as one of the agent banks could attract regulatory sanctions.
These disclaimers follow after the Central Bank of Nigeria raised alarm over the fintech's activities via a press release.
Azimo's website says it allows money transfer to Nigeria, charging just £3.84 for a £120 transfer, claiming it to be one of the least in Europe.
Azimo is a London Based money transfer service founded by Michael Kent in 2012 and is one of the fastest rising money transfer startups in Europe. It was also once listed as one of the fasted growing companies in the UK.