Driven by the economic fallout of the COVID-19 global pandemic, growth in Sub-Saharan Africa is predicted to fall to -3.3 percent in 2020, pushing the region into its first recession in 25 years, according to a recent World Bank regional economic analysis, Africa's Pulse: Charting the Road to Recovery.
The pandemic is also reported have the potential to drive up to 40 million people into extreme poverty in Africa in 2020, erasing at least five years of progress in fighting poverty.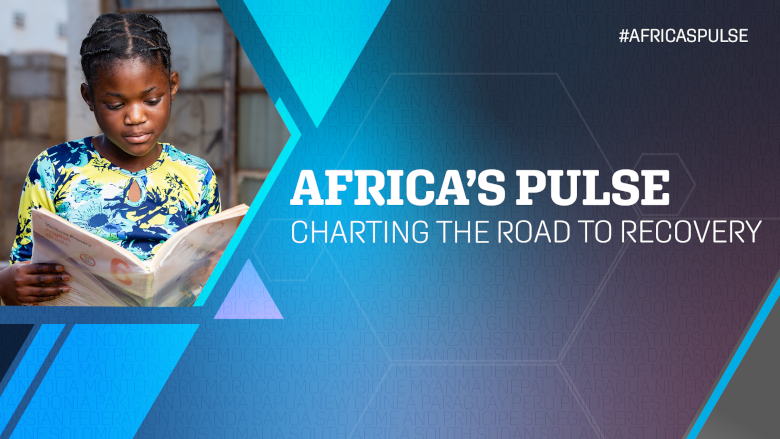 However, as Sub-Saharan African countries continue to face economic uncertainty in the time of COVID-19, the region's latest macroeconomic analysis from the World Bank says governments can look to policy reform as a driver of economic recovery.
Highlights
The latest Africa's Pulse, the economic analysis for the region, suggests governments prioritize policy reforms and investments to foster a strong economic recovery

The analysis predicts economic activity will decline by 3.3 percent in 2020, confirming the region's first recession in 25 years

Recommendations include sectoral reallocation policies to focus on modern economic sectors, and spatial integration policies to support more efficient job creation
In addition to recommending reconstituting of fiscal space to help governments finance programs that will stimulate economic recovery, the Pulse also highlights the following areas for policy consideration:  
Sectoral reallocation policies, to foster the shift from exporting raw materials to greater value addition and intra-Africa value chains.
Spatial integration policies, to foster agricultural productivity and reallocate resources to more efficient job-creating locations through enhanced rural-urban and inland-coastal connectivity and investing in cities.
DOWNLOAD FULL REPORT

Nigeria In Focus:
Population: 206.6 million (Compared to South Africa's 59.6 million)
GDP: $504.57 billion (Compared to South Africa's $369.85 billion)
GDP Per Capita: $2,465 (Compared to South Africa's $6,193)
Comments