South African based fintech startup 6DOT50 has launched its Digital Rands Money Vouchers, an innovative solution that aims to transform crypto into a safe and reliable measure of payment for merchants to accept.
According to the company's Executive, Warren Venter, "Our primary objective was to solve the general acceptability problems associated with crypto and to make it as acceptable as cash and bank card payments. By providing an instant conversion of crypto from the consumer into Digital Rands, our merchants can accept payments from crypto enthusiasts without any of the risks that have prevented merchants from adopting crypto as payment before."
How the Digital Rand works
Users are provided with a free transactional account once they have registered, and the account accepts bitcoin, litecoin, Ethereum, bitcoin cash and dash as payment to purchasing Digital Rands. These Digital Rands can be used to purchase goods or services at over 40 000 stores and online retailers in the country.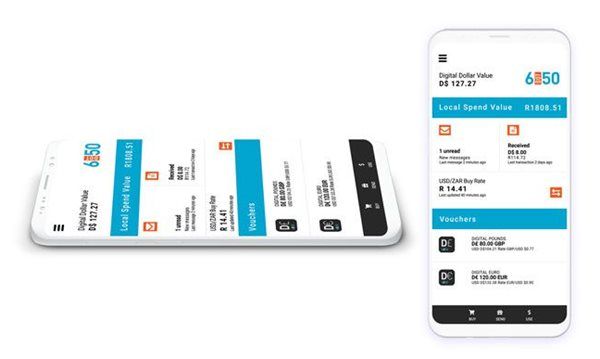 Some merchants who accept Digital Rands as a form of payment include Zapper, QR Code enabled stores and online retailers, all Shoprite Group stores, Cape Union Mart Group, and selected Famous Brands Group Outlets.
Digital Rands can also be used to purchase airtime and data products. In addition, users will have access to free, instant peer-to-peer payments.
Founded in 2019, 6DOT50 is aiming to revolutionise the current fintech landscape and innovate from the traditional. The startup claims 40 000 merchants in the country accept its Digital Rands as a form of payment. The fintech startup has created an app dedicated to Digital Rands and is available for free download on iOs and Android devices.
Comments